PPL – Private pilot licence
Whether you're an enthusiast or entrepreneur looking to fly for travel or fun, or maybe you dream of a career as a professional pilot, a PPL licence will be the first step in your flight training journey.
Our instructors are experienced pilots, large airline captains, and business jet pilots who won't just teach you the minimum you need for the exams but also the necessary skills for planning and carrying out international flights across Europe and dealing with atypical and emergency scenarios.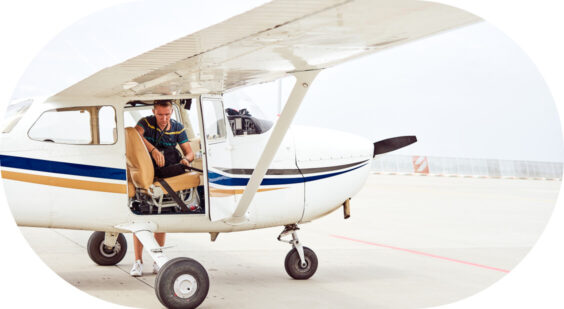 TRAINING STRUCTURE
Alpha Aviation's PPL training is carefully structured and consists of 100 hours of theoretical instruction which you then put to use during your 45 hours of flying. Each theory lesson prepares you for the subsequent practical lessons in the aircraft, making your PPL training both effective and enjoyable.
ENTRY REQUIREMENTS
Anyone can embark on PPL training from the age of 16 and upwards.
TRAINING PLANE
The main aircraft that we use for PPL training is either a Cessna 172SP or Cirrus, both of which are fully equipped.
INTERESTED IN TRAINING?
Are you interested in flight training? Would you like to know about how it works and everything that it entails? Then get in touch and we'll get back to you.